~~~~~~~~~~~~~~~~~~~~~~~~~~~~~~~~~~~~~~~~~~
Stick It In Your Ear!
~~~~~~~~~~~~~~~~~~~~~~~~~~~~~~~~~~~~~~~~~~




This week, The Weekly Beet reports on an incredible, ancient remedy that might just open your ears to a new way of hearing. Mary Kent says listen up because once you try Ear Candles, you'll never go back.


From the Egyptians to the Tibetans, Ear Candling dates back thousand of years. Unfortunately, modern day erroneously replaced this natural remedy with the Q-Tip, which really was never intended to clean the ear. To this day, Unilever's Q-Tips promise to clean the debris from your house, not from your ears! Sticking a cotton swab in your ear canal can actually damage the ear drum and push wax further in. Click
here to find out the truth on Q-Tips. The Beet Girls say listen to this unBEETable tip and light Ear Candles instead!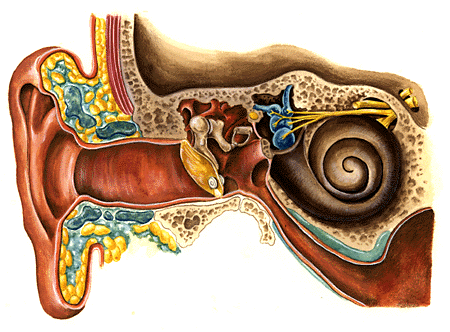 Ear Candling works as the low flame of the burning candle creates a slow vacuum that softens and pulls the wax and debris from the ear into the base of the Ear Candle. It is a gentle, non-invasive technique that not only removes blockages, but cleans the sinus cavity and the throat as well. It is recommended for both children and adults and helps:


Improve hearing and vision.


Relieve sinus and inner ear pressure.


Ease headaches and migraines.

Ringing in ear and glue ear.

Eliminate ear infections and wax build-up.


Heighten sense of hearing, taste, and sight.


Promote mental clarity and restore equilibrium.

Ear Candles are made of 100% bees wax and 100% unbleached cotton cloth. They can be bought in any health food store. Here's how to Ear Candle:


If female, put hair in a ponytail.


Place Ear Candle in right ear and tilt head to left.


Light Ear Candle with lighter and let candle burn.


Monitor flame and keep small plate under flame.


You will hear a sizzling noise. Don't panic.


When flame gets close to ear, take Ear Candle out and extinguish fire.


Repeat directions on opposite ear.


It's time to listen up! Clean your ears! Don't miss a Beet. Stay tuned for next week.

Love,

Mary Kent

PS. Mary Kent is using Ear Candles from Earthfare.

PS. Check out Skye Hoppus, Co-Founder of Childish Clothing at Ladies Who Launch.