~~~~~~~~~~~~~~~~~~~~~~~~~~~~~~~~~~~~~~~~~~
Manic For Organic!
~~~~~~~~~~~~~~~~~~~~~~~~~~~~~~~~~~~~~~~~~~





"Organic farming delivers the highest quality, best-tasting food, produced without artificial chemicals or genetic modification, and with respect for animal welfare and the environment, while helping to maintain the landscape and rural communities."




- HRH Prince of Wales, Patron, Soil Association



This week, The Weekly Beet goes totally organic! Mary Kent goes behind the scenes of England's Organic Week to bring you the inside scoop on why everyone's manic over eating organic.

It's bio in French, the Italians call it organico, and the Swedes say organisk. It seems that everyone is speaking organic!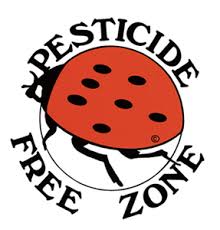 By definition, organic means food grown naturally without the use of pesticides, chemical fertilizers, growth hormones, and antibiotics. Yes, most non-organic foods contain all the above. Organic vegetables are
grown in healthy soil using natural fertilizers free of synthetic pesticides or additives, and organic meats come from animals that are free from growth hormones and antibiotics. People are not even aware that pesticides in foods negatively affect the body's neurological, endocrine, immune, and reproductive systems! To make matters worse, Bovine Growth Hormones make cows sick, so you can only imagine their milk! We say it's time to MOOOOOOO-ve everything non-organic out of your fridge!!!

We headed to the heart of Organic Week in Bristol, England to check out Europe's largest selection of organic food and drink. Hugh Fearnley-Whittingstall of The River Cottage was on site preparing courgettes, roasted beetroot soup, and seafood, while the first Vienna Vegetable Orchestra played carrots and salads instead of guitars and drums. From chocolate to wine to spelt pizza, it's amazing just how far organic can go!

Here are a few reasons why the Soil Association says we should all go organic:
It's Super Healthy. On average, organic fruit and vegetables contain higher levels of Vitamin C, essential minerals, and cancer-fighting antioxidants.


To Avoid Additives. Amongst the many additives banned by the Soil Association are hydrogenated fat, aspartame (artificial sweetener), and monosodium glutamate.


To Reduce Your Pesticide Intake. Over 400 chemical pesticides are routinely used in conventional farming and residues are often present in non-organic food.


To Protect Wildlife and the Environment.
Organic farming is better for wildlife, causes lower pollution from sprays, produces less carbon dioxide - the main global warming gas - and fewer dangerous wastes.


To Avoid GMs. Genetically modified (GM) crops and ingredients are not allowed under organic standards.



Not only is organic food healthy, it tastes better too. It's no wonder the numbers reveal the manic-ness of organic-ness! In 2004, the US reported that one in ten dollars was spent on organic and natural foods. This represents an annual revenue of $43 billion! In the UK, the organic retail food market is worth about 1.12 billion pounds a year. With stores like Whole Foods, Earthfare, Wild Oats, Fresh & Wild, Luscious Organics, and Planet Organic, the organic movement is putting yesterday's supermarket out of business. In New York and London, organic food can even be delivered straight to your doorstep. Now, that's pretty unBEETable. Check out Urban Organic and The Organic Delivery Company.

A few tips to remember when going organic:

The new "USDA organic" labels that do NOT specify 100% organic are NOT organic. This can be very confusing.


Some packaged organic foods become junk food when mixed with highly refined sugars. So, watch those ingredient lists.


If the label says "all-natural" it doesn't mean it's organic nor does it necessarily mean it's healthy.


Go organic all the way! Don't miss a Beet. Stay tuned for next week.

Love,

Mary Kent

PS. Mary Kent is holding bunches of Organic Beets and wearing a Beet T-Shirt.

PS. Check out Susan B. West Founder of Shift, Inc. at Ladies Who Launch.