~~~~~~~~~~~~~~~~~~~~~~~~~~~~~~~~~~~~~~~~~~
Breaking The Fast
~~~~~~~~~~~~~~~~~~~~~~~~~~~~~~~~~~~~~~~~~~





All underlines in newsletter are clickable


Over the next few weeks, The Weekly Beet invites you to dine with us. Mary Kent takes you out for Breakfast, Lunch, and Dinner, sharing favorite recipes along the way. This week, we break the fast by reporting on the importance of starting your day with a healthy Breakfast!

If you are one of those who think skipping breakfast is healthy, think again! Breakfast, which literally means "to break the fast", should not be missed upon awakening, as our bodies have gone without food since the night before. When we say break the fast, always break it healthy, as not all Breakfast food is good for you. Give up those Sugary Cereals and Krispy Kremes as they won't do the trick and neither will your cup of Coffee or muffin on the run! Here are a few reasons to make your Breakfast healthy:
Our unBEETable Breakfast recipes are:

Papaya Bonanza

Great for the digestive system! Filled with complex carbohydrates to keep your hunger pains away until lunch time. Flax is an excellent source of Omega 3's.


Goat Getter

Also, great for the digestive system! Filled with lots of protein to keep you focused throughout the morning. Click here to find out why we go Goat instead of Cow.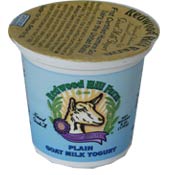 Oatmeal Extravaganza Plus Egg

Organic Oatmeal is definitely a must to help remove cholesterol from the arteries. Our favorite variety of Oats are Steel Cut Oats.
Don't miss a Beet. Stay tuned for next week as we take you out to lunch.

Love,

Mary Kent

PS. Mary Kent is wearing the new Polo by Ralph Lauren.

PS. Check out at Phyllis Stoller, Founder of Women's Travel Club on Ladies Who Launch.