~~~~~~~~~~~~~~~~~~~~~~~~~~~~~~~~~~~~~~~~~~
Splen-DUH It's Bad!
~~~~~~~~~~~~~~~~~~~~~~~~~~~~~~~~~~~~~~~~~~


Don't miss What's UnBEETable below!
Click here to see MK's healing paintings
We were on the catwalk last week for Dress For Success
at Charleston Fashion Week '09


This week, The Weekly Beet reports on the healthy truth to the not so healthy artificials. Mary Kent pours out the zero calorie sweetener, revealing why we could all stand to go a bit more natural!


What's 600 times sweeter than table sugar, twice as sweet as saccharin (found in Sweet 'N Low), and 3.3 times as sweet as aspartame (found in NutraSweet)? Splendidly packaged in a sunny shade of yellow, it's the latest in yet another artificial trick coded to the mass market in a sweet, little substitute known as Splenda! But, when you find out what's inside, I can surely say you'll think again before pouring this artificial sweetener on! Sucralose, the chemicalized sugar substitute and key ingredient found in Splenda, is what a company by the name of McNeil Nutritionals, LLC has created to coax your sweet tooth into nothing more than another health hazard. To make Sucralose, which has claims of having zero calories, the makers of this crafty concoction add a twist of a few chlorine molecules to the natural state of sugar molecules. Chlorine, as we all know, is a pretty serious chemical and when combined with other elements makes nothing more than a pretty tasty carcinogenic cocktail! Dr. Janet Hull, author of Splenda Exposed, was recently interviewed about the harmful effects of Splenda, and said, "You would just as soon have a pesticide in your food as sucralose because sucralose is a chlorocarbon. The chlorocarbons have long been known for causing organ, genetic, and reproductive damage." Hull goes further to state that "People forget that sweetness is a by-product of foods; a bonus so to say. Forced sweetness, revved-up sweetness, and artificial sweetness - are all altered foods that are a trap for people to get addicted to the sweeter tastes. People with eating disorders, children who are just learning about food, and people with illnesses are all being 'sold a bill of rubbish' in my opinion." And, that's what we call the unBEETable truth!

With very few human trials existing on the harmful effects of Splenda on the body, it's time we all learned the sweet details on why we all should throw out the artificials and go more natural! Here's really why it really pays to pour out the white stuff:



Chlorinated sucrose is not found anywhere in nature.


Sucralose contains chlorine which causes swelling of the liver and kidneys.


Sucralose causes weight gain.


Sucralose causes increase in blood glucose levels in diabetics.


The Merck Manual states that chlorine is a carcinogen and emergency procedures should be taken when exposed via swallowing, inhaling, or through the skin.


Lots of other harmful ingredients such as 1,6-dichloro-1, 6-dideoxy-BETA-D-fructofuranosyl-4-chloro-4-deoxy-alpha-D-galactopyranoside, Acetone, Acetic acid, Acetyl alcohol, Acetic anhydride, Ammonium chloride, Benzene, Chlorinated sulfates, Ethyl alcohol, Isobutyl ketones, Formaldehyde, Hydrogen chloride, Lithium chloride, Methanol, Sodium methoxide, Sulfuryl chloride, Trityl chloride, Toluene, and Thionyl chloride go into making Sucralose.


Sucralose can cause serious digestive discomfort.


Studies in rats have proven that sucralose causes Shrunken thymus gland, atrophy of lymph follicles in the spleen, and decreased red blood cell count.
Now, I'm sure you're asking what on Earth do I replace my packet of Splenda with? Don't worry! I've got it covered, as I recently did a taste test with a client from the south, who was looking for the ultimate artificial replacement for his iced tea! He was hooked on the junk and luckily we found the perfect solution. Obviously, we headed to Whole Foods and found a product called NuStevia made by a company called NuNaturals! The powdered form of this particular brand of Stevia is out of this world and is so much better than any of the other Stevias I have ever tasted. If you have never tried Stevia, it's time that you did. Stevia is a naturally sweet herb found in Central and South America. What's so incredible about Stevia is that it is high in chromium and has no effect on blood sugar levels, so it's the perfect option for diabetics and people trying to lose weight! It's by far the best choice out there for any artificial sweetener substitute.

So, next time you're about to reach for the packet, forget being splendid! Get smart! Don't miss a Beet. Stay tuned for next week.












Mary Kent

PS. Mary Kent is wearing vintage top from Asheville's Tobacco Barn. Her Love ring is by Two's Company from Nan's Notes. She is also wearing the Kabbalah Red String. Stay tuned for next week as Kabbalah is discussed!

PSS. Missed our last Beet? We were on the catwalk!

PSSS. Check out Candace Nelson, Founder of Sprinkles, on Ladies Who Launch.

PSSSS. Check out Maude Couture. They're all about green couture!






Here's What's UnBEETable:

My Health Tip: "I'm serious about getting off
the sugar. It ruins your health! Trust me, I know!

My Favorite Quote: "It takes a lot of courage to release the familiar and seemingly secure, to embrace the new. But there is no real security in what is no longer meaningful. There is more security in the adventurous and exciting, for in movement there is life, and in change there is power.

- Alan Cohen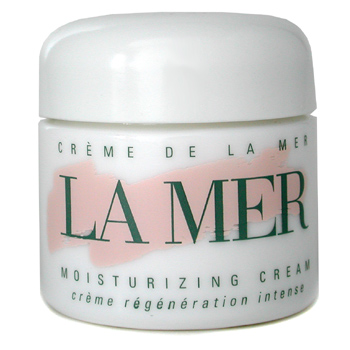 My Favorite Book: The Gift of
Change

My Favorite Movie: He's Just Not That Into You

My Favorite Facial Product:La Mer! OMG! This stuff is an absolute MIRACLE! My skin is GLOWING!


My Favorite Guru: The Past

My Favorite Candle: Jo Malone's Candle in Sweet Lime and Cedar! SO divine!

My Favorite Song: Holy Harmony by Jonathan Goldman & Sarah Benson

My Favorite Supplement: MMS - Sorry to mention again, but you HAVE to get it!